Luxury and fashion meet function
Available in three designer colors.
Made of durable, easy to clean acrylic material.
Use with or without a coordinating comfort top
Luxury and fashion meet function with this chic, multi-purpose poolside living accent. Use the SunBed in a sunny spot to soak up some rays, or simply move it to a shady area and let the kids have a picnic. At night, it's a sleek bar that adds sizzle to your poolside party with family and friends. Available in three sophisticated colors with an option, accenting comfort top.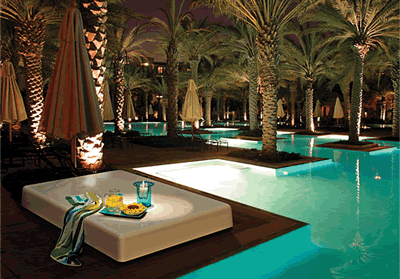 Whether you dress it up or dress it down, the SunBed's clean lines and modern attitude is sure to turn a few heads.
The SunBed is constructed from UV resistant weatherable acrylic with stainless steel legs and hardware.

Application:
The SUNBED is designed for use at indoor and outdoor aquatic facilities, and is intended to be used as a lounge.

Specifications: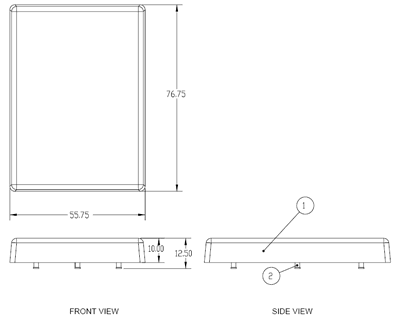 1) SunBed: The SunBed is constructed of UV resistant, weatherable acrylic sheet.
2) Legs: The SunBed legs are made of 1.90" OD X .049 wall type 304 stainless steel tubing. Each leg has a rubber bumper to prevent damage to deck surface.
Length: 76 3/4"
Width: 55 3/4"
Height: 12"
Weight: 100 lbs.
Weight limit: 350 lbs
Comfort Top Available in Charcoal, Sesame Linen and Paradise Green