Free Shipping
on all Orders
over $25!
Gecko MSPA - 1 To 4 Board Replacement Kit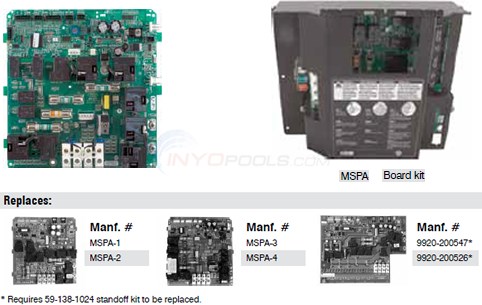 The MSPA-1 thru MSPA-4 Board Replacement Kit is designed to replace a
number of earlier circuit boards. The kit includes a new transformer, sensor
and instructions. If replacing a TSPA board, please order the Circuit Board
Standoff Installation Kit. This kit is for topsides utilizing a single window.