Top
Product Description

Maximize your savings with the new PureLine Prime Variable Speed Pump with Smart Phone Control
The PureLine Prime Variable Speed Pump utilizes Century's fully featured V-Green 165 motor, delivering premium energy efficiency and program flexibility with an integrated user interface. With Smart Phone Control pool owners now have the ability to wirelessly monitor and manage their pool pump anytime, anywhere!The PureLine Prime Variable Speed Pump is an exact replacement to the Hayward Super Pump Variable Speed Pump, making it quick and cost efficient to replace. The PureLine Prime Variable Speed Pump can save you up to 80% in energy costs over single-speed pumps. It also has faster payback than the more expensive variable speed pumps because of it is sized to match the performance of the most common medium head pumps.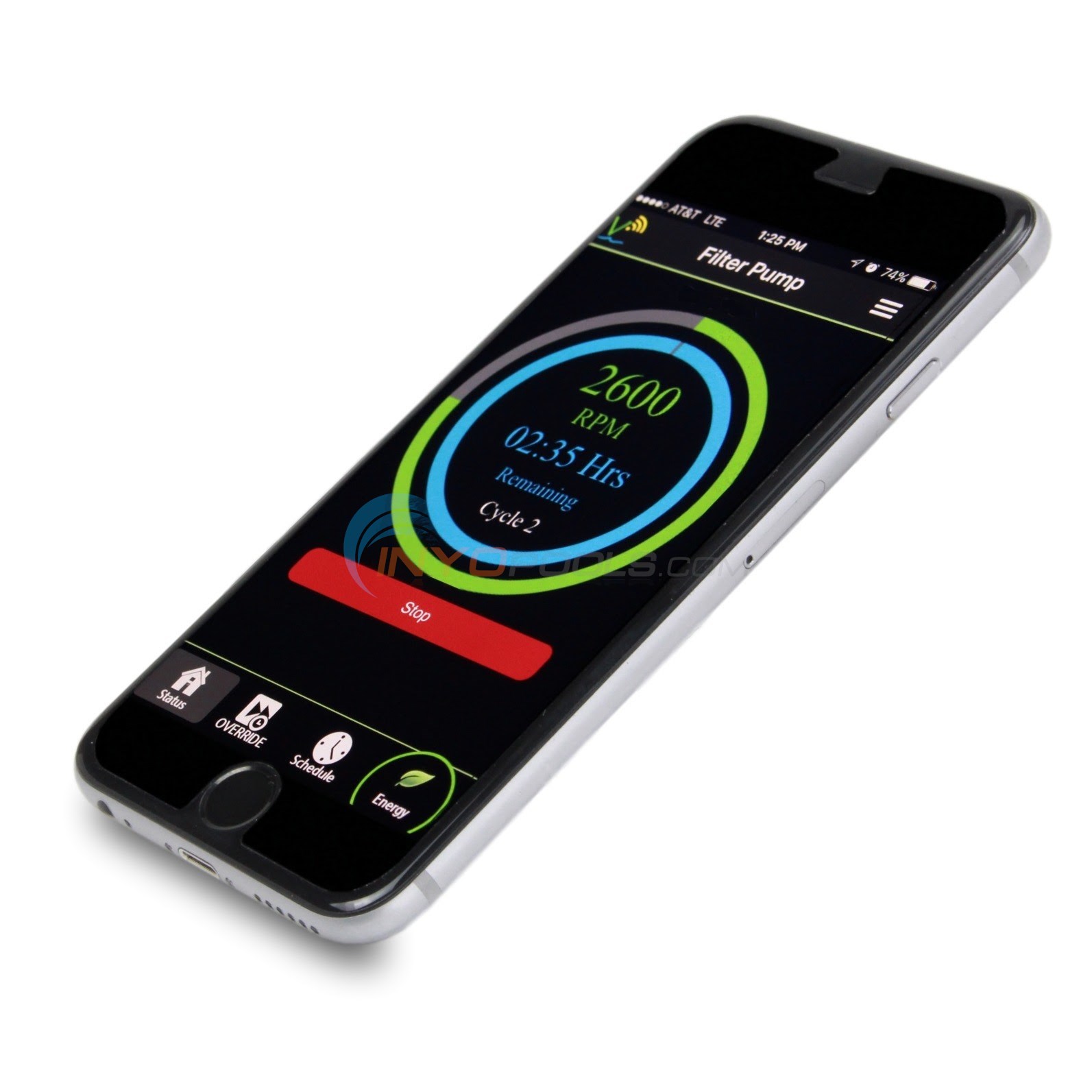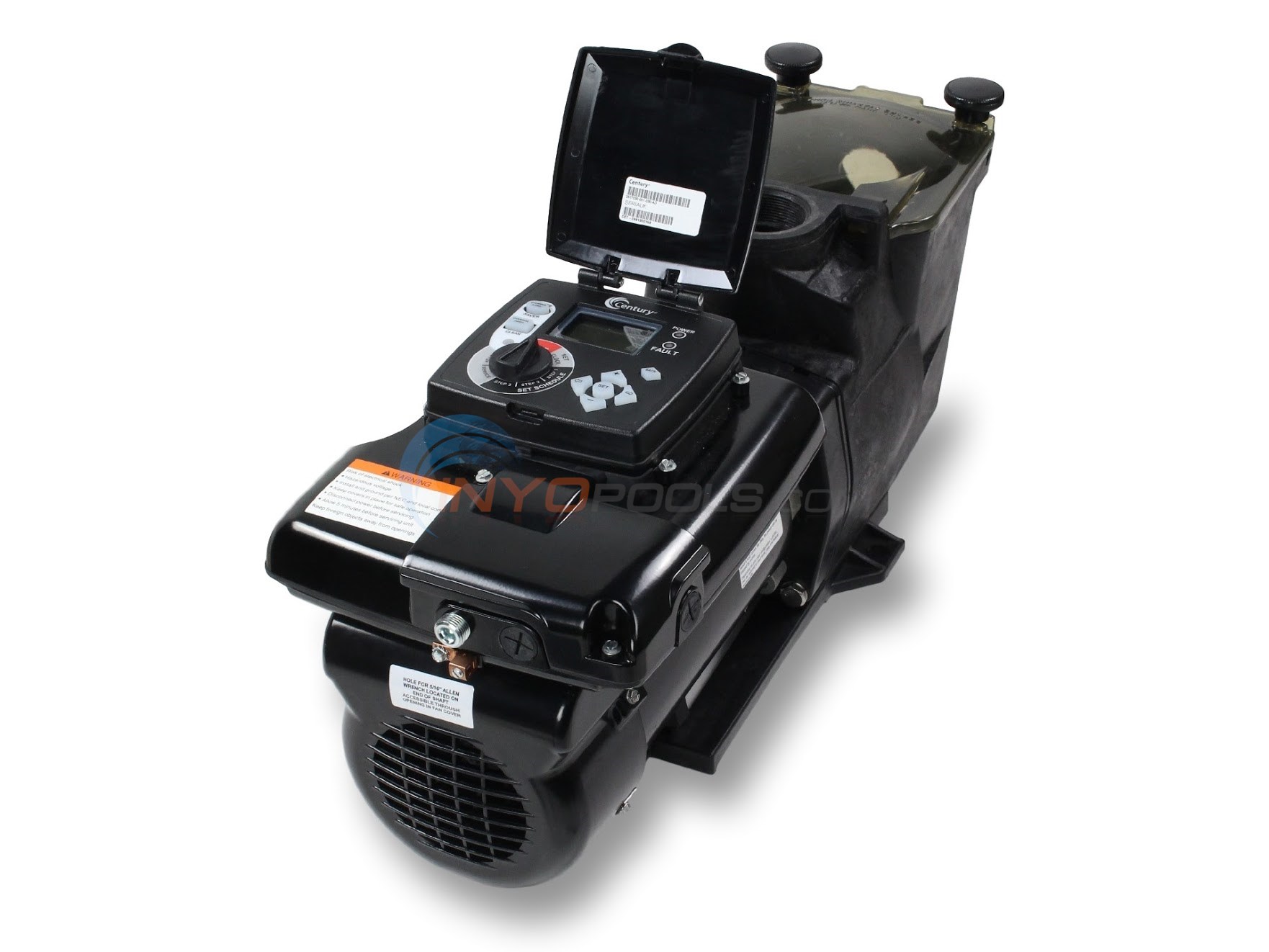 The PureLine Prime is truly one of a kind as it comes with Smart Phone Control which allows you to easily monitor and manage your pumps energy consumption right from your Smart Phone or Tablet. The Smart Phone Control is powered by Century Motors V-Link technology which gives you the ability to..
Adjust & Monitor your Operating Schedule from Anywhere
Monitor & Manage Monthly Energy Consumption
Set custom overrides for parties and cleaning
Set Prime Speed
Freeze Protection
Installation of the Smart Phone Control is a breeze because no high voltage connections are necessary. A simple, low voltage connection between the motor and wireless adapter are all that are needed to power the unit and enable communication. Once the hardware is installed, the simple to use App (available in Android or iOS) is downloaded and onscreen instructions guide you through connecting the wireless adapter to the home's wireless network.
With the use of the VLink wireless motor interface, pool owner's can set and control prime speed and duration as well as freeze protection settings. The PureLine Prime allows up to six custom override settings to be programmed and all settings can be stored in the "Cloud" so they will never get lost regardless of power outages or brownouts.
The Prime pump includes a wireless motor interface package, wireless adapter, mounting plate, two communication connectors, one 18' communication cable, a watertight communication cable fitting, and two mounting screws and wall anchors.
Prime Salt Friendly
As salt pools become more popular we have built a pump specifically designed for the demanding water conditions of saltwater pools. The most common area of failure on pool pumps is caused by leaking from the shaft seal. Saltwater and Chlorine can be particularly harsh on the shaft seal.
Upgraded Corrosion-Resistant Material
The PureLine Prime Salt Friendly uses an Upgraded Corrosion-Resistant Material called Viton for the shaft seal. This ensures that your pool pump will be running great for years to come so you can enjoy your crystal clear pool.
Great for Non-Saltwater Pools too!
The PureLine Prime Salt Friendly is also great for Non-Saltwater pools. This pump is an excellent Heavy Duty Upgrade for Non-Saltwater pools and is our recommendation for all pools.
Salt Friendly Features:
Corrosion Resistant Shaft Seal
Ultra Heavy Duty Pump
Salt Friendly Benefits:
Great for Salt Pools
Extra Long Life on Seals means No Leaking
Great as an upgrade for Non-Salt Pools
Pump Specs:
Horse Power = 1.65 - .50 HP
Voltage = 208-230V
Port Size = 2"
Amps = 10.5 - 0.5
Service Factor = 1.0
PureLine Prime Pump Application:
In-ground pools of all types and sizes
In-ground spas
PureLine Prime Variable Speed Pump Benefits:
Drop in Replacement for the Hayward Super Pump
Up to 80% energy savings over single speed pumps
Full Variable Speed (600-3450 RPMs)
Same dimensions as the Hayward Super Pump means no realigning of plumbing significantly reducing the time it takes to swap out your pump
Paired with a Century Motor. The most reliable pool motor in the world.
Same quality as Hayward, Pentair, Sta-Rite, Jandy, and Waterway
Costs 30% Less than Hayward Super Pump
Noise reduction design
Large 2" ports
Quick Disconnect Unions included ($40 Value)
18 Month Motor Warranty
12 Month Housing Warranty
Self-priming (the pump can be placed up to 10' above water level)
Quick & Easy basket removal, with swing aside hand knobs
Clear Lexan cover makes it easy to see when basket needs cleaning
Large capacity basket
Basket design ensures free flow of water
All components made of corrosion proof plastic
Heavy-duty, high performance motor for quieter, cooler operation
Easy access to all internal parts for servicing
Pump Curve