Free Shipping
on all Orders
over $50!
Balboa 211 GFM Suction Fittings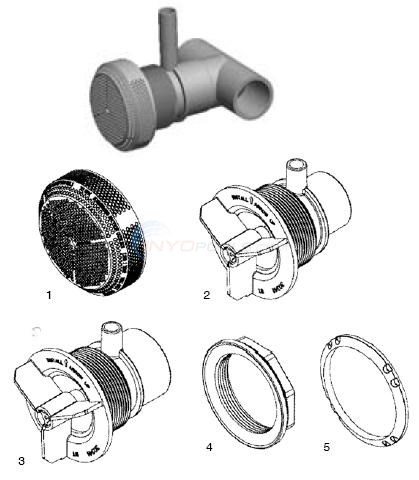 These suction fittings are compliant with
The Virginia Graeme Baker Pool and Spa Safety Act.
HOLE SIZE = 2 3/8"
RATED FLOW = 124 GPM
COVER DIAMETER = 3 3/4"
This connects to 3/8" ID Tubing, which rises up under the lip of the spa.
If the suction is blocked, air is pulled thru the tubing so that the pump
loses prime.