Free Shipping
on all Orders
over $49!
Brett Aqualine Air Control CM 190TC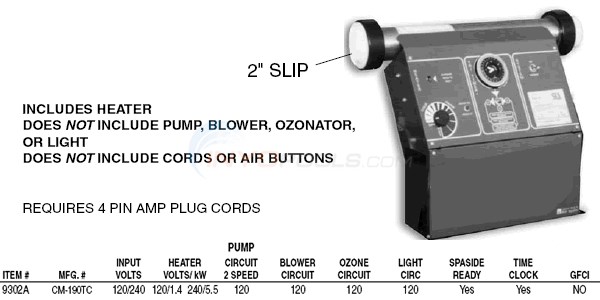 WILL REPLACE CONTROLS & HEATER ON THE POPULAR EM-190 SPA PACK
REPLACEMENT FOR AIR BUTTON TYPE, 1 PUMP SYSTEMS ONLYETT AQUALINE CM 190TC
UNIT WILL ACCEPT AN OPTIONAL SPASIDE
COMMAND CENTER COMES WITH LABELS FOR 2, 3, & 4 BUTTONS.
BODY INCLUDES 4 BUTTONS.