Free Shipping
on all Orders
over $49!
Brett Aqualine Air Control CP-104TCHIG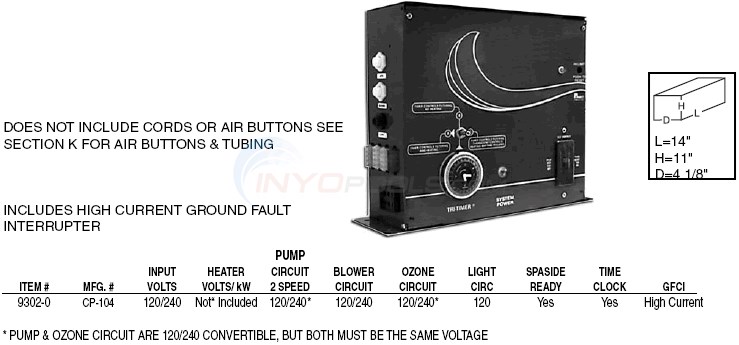 DOES NOT INCLUDE HEATER, PUMP, BLOWER, OZONATOR, OR LIGHT
CONTROLS 110 VOLT OR 220 VOLT HEATERHARDWIRED.
HEATER MUST HAVE ITS OWN THERMOSTAT
UNIT WILL ACCEPT AN OPTIONAL SPASIDE
COMMAND CENTER COMES WITH LABELS FOR 2, 3, & 4 BUTTONS.
BODY INCLUDES 4 BUTTONS.