Free Shipping
on all Orders
over $25!
Hydrel / Sta-Rite Sunlite Niche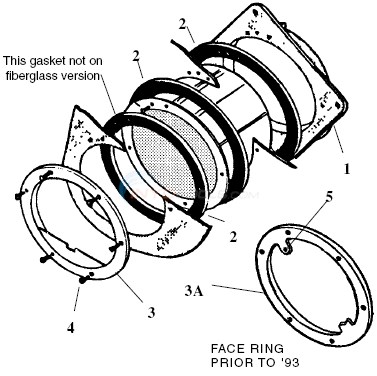 VINYL LINER AND FIBERGLASS WALL VERSIONS
*ORIGINAL FACE RINGS ARE OBSOLETE.
ORIGINAL HYDREL# IS LISTED AS OLD MFG#
ITEMS STILL BEING MADE BY STA-RITE HAVE THE CURRENT
STA-RITE NUMBER LISTED AS MFG#

THE ORIGINAL FACE RINGS MAY BE REPLACED WITH AN AMERICAN PRODUCT RING
#9250-15, BUT A NEW LIGHT WILL BE REQUIRED ALSO.
THE CURRENT STYLE LIGHTS WILL FIT THE NEW FACE RING.
THE ORIGINAL LIGHTS WILL NOT.