Tune Up Kits - It is highly recommended to get either a Tune Up Kit or individual shaft seal when replacing a pump motor. Seal failure causing the shaft of the motor to be exposed to water will void the motor manufacturer's warranty.
Inyo's Tune Up Kits Include: Shaft Seal, Housing Gasket, Diffuser Gasket, Lid O-ring and Lubricant. Click for Sta-Rite Tune Up Kits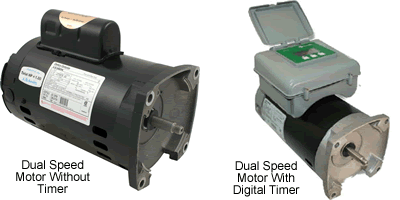 *Two-speed motors without timer are shipped less hi/lo switch for remote operation.