Top
Model # PL2625
Warranty 18 Months
Availability CURRENTLY OUT OF STOCK; BACKORDER LEAD TIME IS APPROXIMATELY 2-4 WEEKS
Product Description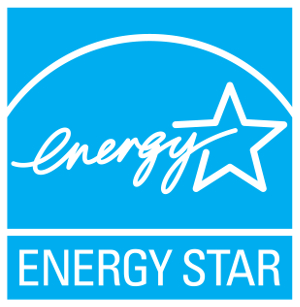 PureLine Prime Variable Speed Pump Now Energy Star Certified! Energy Star Pumps are eligible for up to a $300 Rebate with power companies. Check your power company website to see if you are eligible for rebates.
Maximize your savings with the new PureLine Prime Variable Speed Pump.
The PureLine Prime Variable Speed Pump utilizes Century's fully featured V-Green 165 motor, delivering premium energy efficiency and program flexibility with an integrated user interface. The PureLine Prime Variable Speed Pump is an exact replacement to the Hayward® Super Pump Variable Speed Pump, making it quick and cost efficient to replace.

The PureLine Prime Variable Speed Pump can save you up to 80% in energy costs over single-speed pumps. It also has faster payback than the more expensive variable speed pumps because it is sized to match the performance of the most common medium head pumps.
Prime Salt Friendly
As salt pools become more popular we have built a pump specifically designed for the demanding water conditions of saltwater pools. The most common area of failure on pool pumps is caused by leaking from the shaft seal. Saltwater and Chlorine can be particularly harsh on the shaft seal.
Upgraded Corrosion-Resistant Material
The PureLine Prime Salt Friendly uses an Upgraded Corrosion-Resistant Material called Viton™ for the shaft seal. This ensures that your pool pump will be running great for years to come so you can enjoy your crystal clear pool.
Great for Non-Saltwater Pools too!
The PureLine Prime Salt Friendly is also great for Non-Saltwater pools. This pump is an excellent Heavy Duty Upgrade for Non-Saltwater pools and is our recommendation for all pools.
Salt Friendly Features:
Corrosion Resistant Shaft Seal
Ultra Heavy Duty Pump
Salt Friendly Benefits:
Great for Salt Pools
Extra Long Life on Seals means No Leaking
Great as an upgrade for Non-Salt Pools
Specs:
Horse Power = 1.65 - .50 HP
Voltage = 208-230V
Port Size = 2"
Amps = 10.5 - 0.5
Service Factor = 1.0
PureLine Prime Pump Application:
In-ground pools of all types and sizes
In-ground spas
PureLine Prime Variable Speed Pump Benefits:
Drop in Replacement for the Hayward® Super Pump
Up to 80% energy savings over single speed pumps
Full Variable Speed (600-3450 RPMs)
Same dimensions as the Hayward® Super Pump means no realigning of plumbing significantly reducing the time it takes to swap out your pump
Paired with a Century Motor. The most reliable pool motor in the world.
Same quality as Hayward®, Pentair®, Sta-Rite®, Jandy®, and Waterway®
Costs 30% Less than Hayward® Super Pump
Noise reduction design
Large 2" ports
Quick Disconnect Unions included ($40 Value)
18 Months Motor Warranty
12 Months Housing Warranty
Self-priming (the pump can be placed up to 10' above water level)
Quick & Easy basket removal, with swing aside hand knobs
Clear Lexan™ cover makes it easy to see when basket needs cleaning
Large capacity basket
Basket design ensures free flow of water
All components made of corrosion proof plastic
Heavy-duty, high performance motor for quieter, cooler operation
Easy access to all internal parts for servicing
Pump Curve

Disclaimer:
All manufacturers' names, brand names, trademarks, images, symbols, descriptions, and part numbers are used herein for reference purposes only.
Product Specifications
Notes:
California Title 20 Compliant